Tickets for Sept. 30 Hall of Fame Induction Luncheon on sale now!
Join us at the Boston-Quincy Marriott as we celebrate the careers of these nine broadcasters
Tickets are on sale for the 2021 Massachusetts Broadcasters Hall of Fame Induction Luncheon taking place at the Boston-Quincy Marriott on September 30, 2021.
Tickets for this annual event are $90.  Full tables of eight are also available.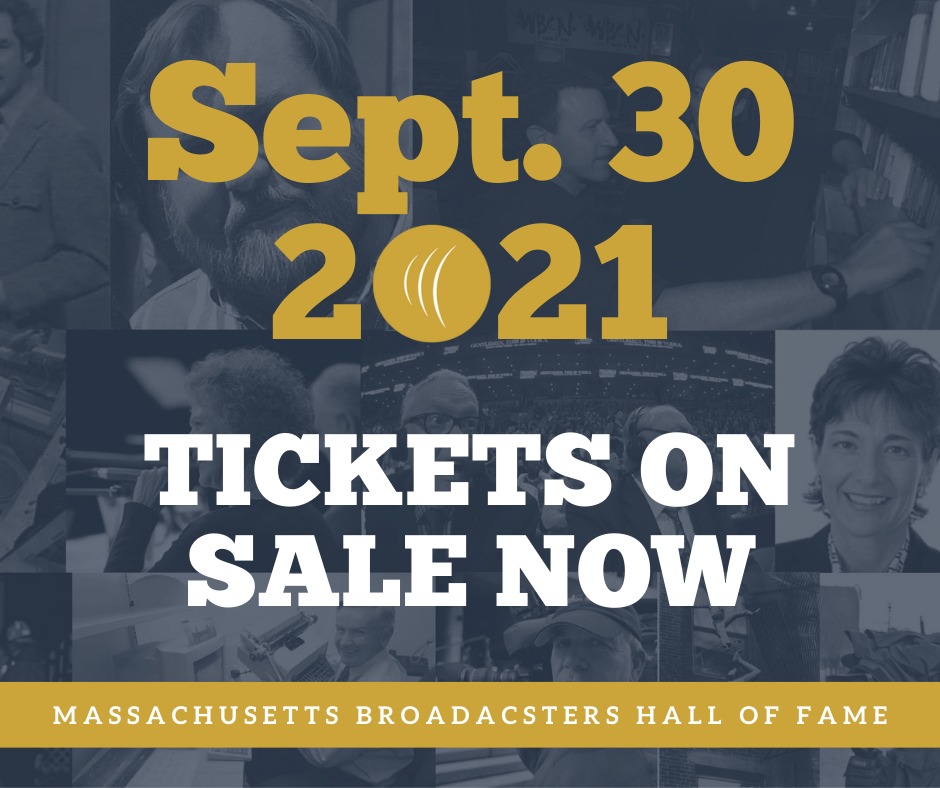 Hall of Fame Class of 2021 announced!
Six from Massachusetts Radio and Three from Television To be Inducted into the Massachusetts Broadcasters Hall of Fame
Nine legendary members of the broadcast community will be inducted into the 2021 Massachusetts Broadcasters Association Hall of Fame during a luncheon ceremony on Thursday, Sept. 30, at the Boston Quincy Marriott Hotel.
Selected as 2021 Hall of Fame inductees are (alphabetically by last name): "Bax and O'Brien," the WAQY "Rock 102" Springfield Radio morning team of Michael Baxendale and John O'Brien; WCRB Classical 99.5 Boston morning program host of more than 20 years Laura Carlo; Eric Jackson of Boston's WGBH 89.7 Radio, who is widely considered the "Dean of Boston Jazz Radio;" accomplished  and pioneering broadcast executivePaul Kelley; ESPN's award-winning former Boston Red Sox play-by-play commentator Sean McDonough; Nancy Quill, who for 38 years with WMJX, Boston, Magic 106.7, was among the top-rated mid-day radio ratings leaders; Jorge Quiroga, the award-winning WCVB-TV, Channel 5, Boston journalist who reported for  more than four decades at the station; and Gerald Walsh, the former  President and General Manager of Boston's WLVI, Channel 56, WFXT, Channel25, Boston, and President of Boston Celtics Broadcasting.
Click here for the full press release